Sea Explorers Dive Center
The SEA EXPLORERS PADI 5* CDC Dive Center is located inside the Pura Vida Beach and Dive Resort.
Negros is the second largest island in the Visayas region, known as a "muck" diving area with lots of sand and very rare critters. The island is surrounded by marine reserves and more than 30 exciting dive sites that offer world-class macro and night dives, including Apo Island — a 72-hectare volcanic island with unique rock formations, 650 documented species of fish and over 400 species of corals. In 2008, Sport Diver Magazine listed Apo Island as one of the top 100 diving spots in the world — and it still is!
We offer a very well-equipped facility with our own office, small retail shop, air-conditioned classroom and three storerooms for our guest's equipment directly on the beach. Regular IDC (Instructor Development Courses) are being offered several times the year. Dauin offers an excellent area for courses as well as for all levels of certified divers. There are about 30 excellent & exciting dive sites that offer world-class macro and night dives – a paradise for underwater photographers. There are several daytrips a week going Apo Island and Oslob where divers can make up to 3 dives during the trip. These sites are also excellent for snorkelers.
explore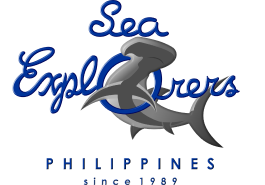 Dive Sites around Dauin
Click on the dive sites map to see the details.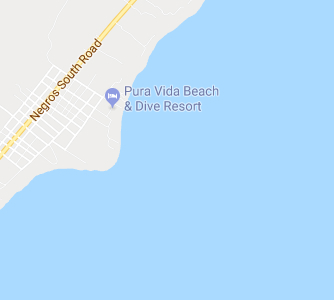 Dauin Coastal Dives
Dauin Coastal Dives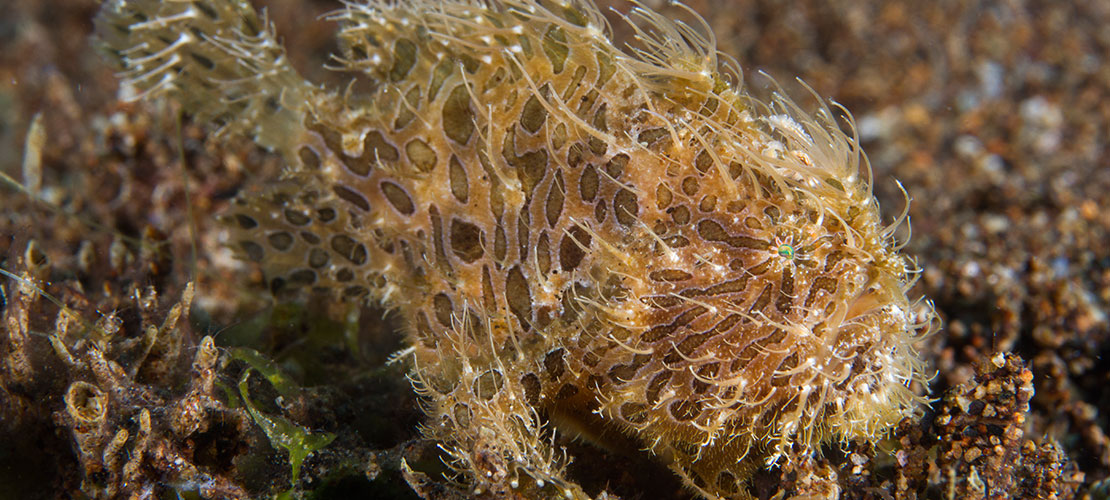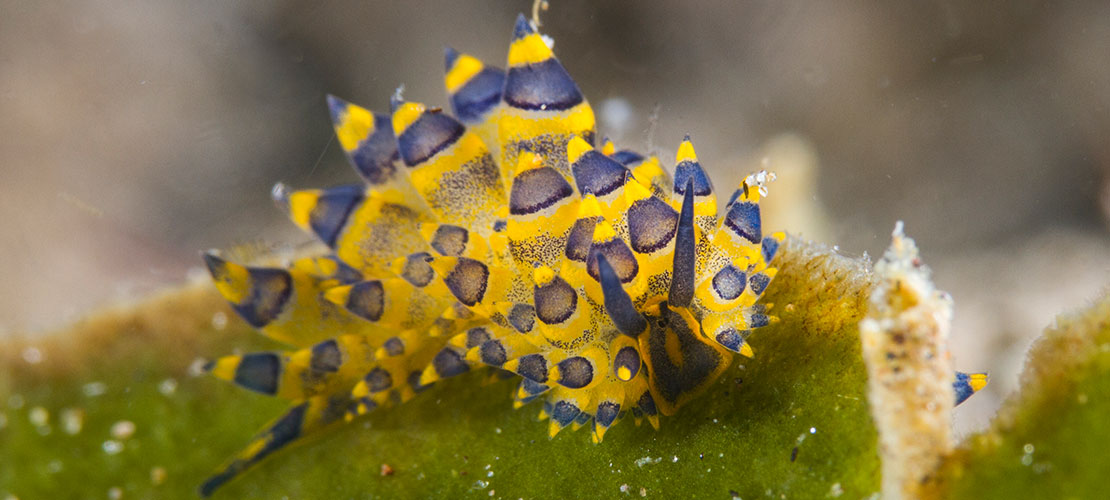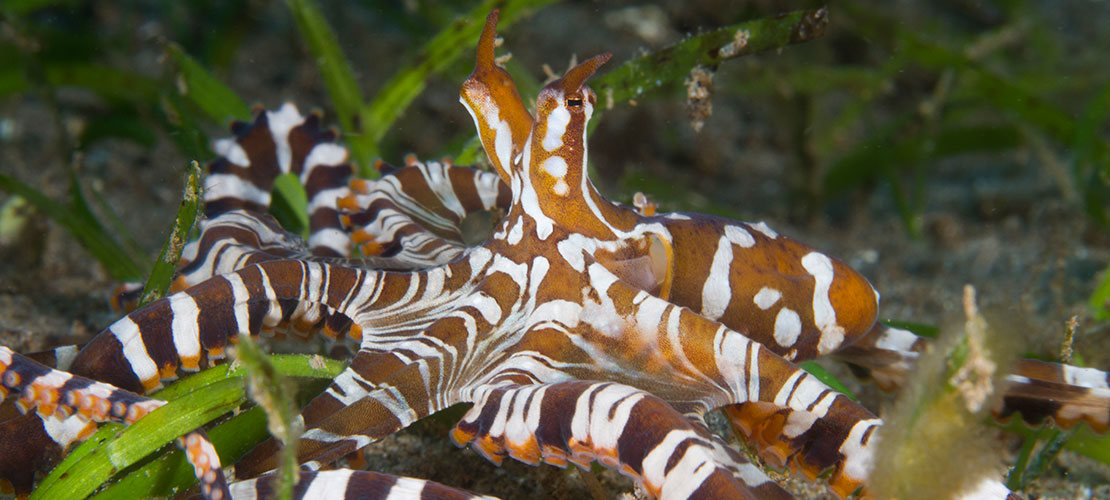 DAUIN COASTAL DIVES
The Dauin coastline is known for its world-class muck diving and marine sanctuaries. All dive sites are within 5-10 minutes away and there are even 2 dive sites directly in front of the resort. The sandy slopes in the area feature small natural reefs, as well as artificial reefs which is home to many critters such as frogfish, ghost pipefish, seahorses, octopus, and many more. Diving is relatively easy as the dive sites are usually not deeper than 20m and current is manageable if there is any at all. For the thrill seekers, there is also a possibility to do drift dive at Mainit where schools of surgeonfish, barracudas, and sweetlips are a common sight.  Night dives are also possible at the house-reef and Luca sanctuary via beach entry.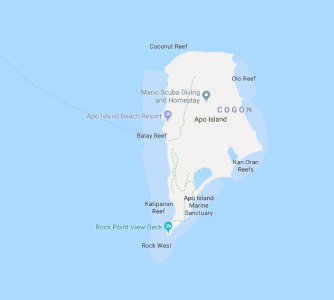 Apo Island
Apo Island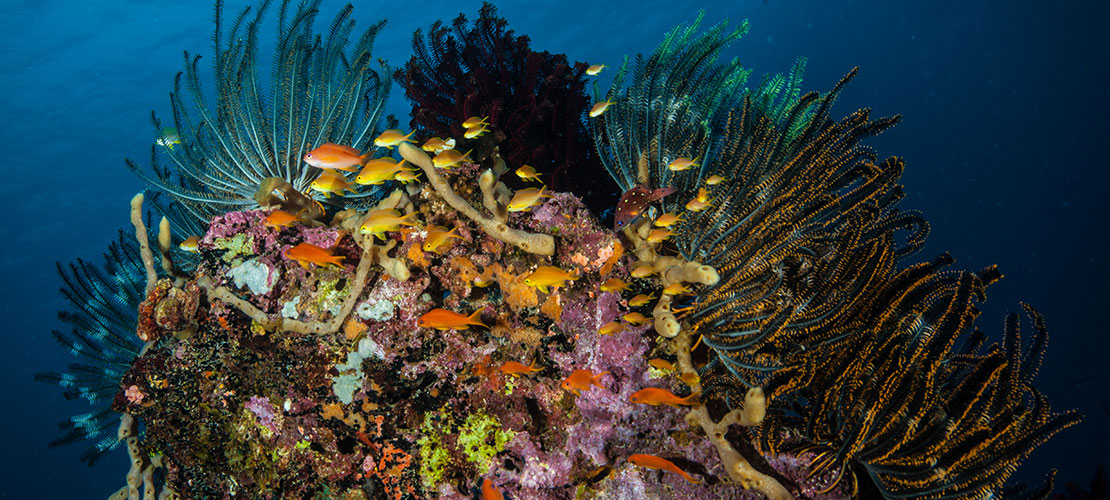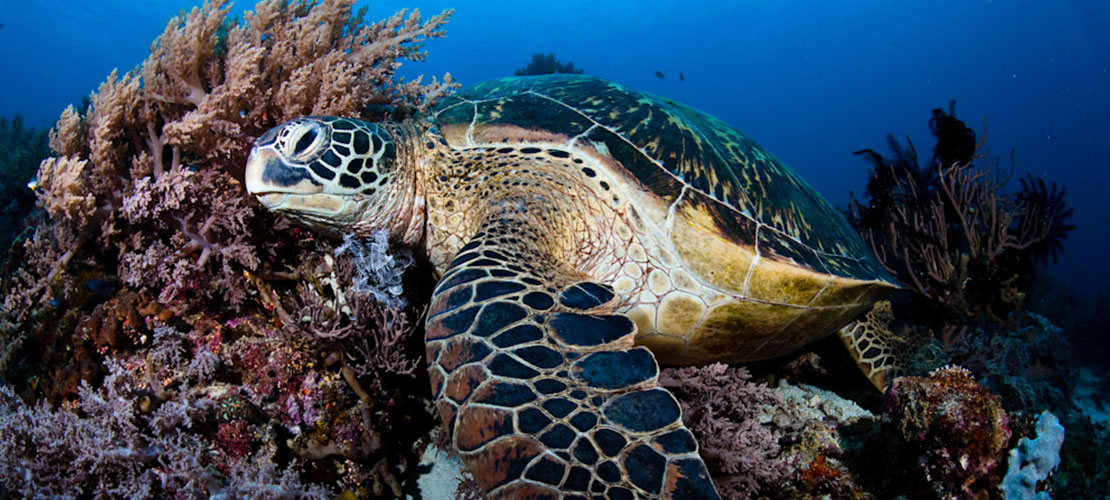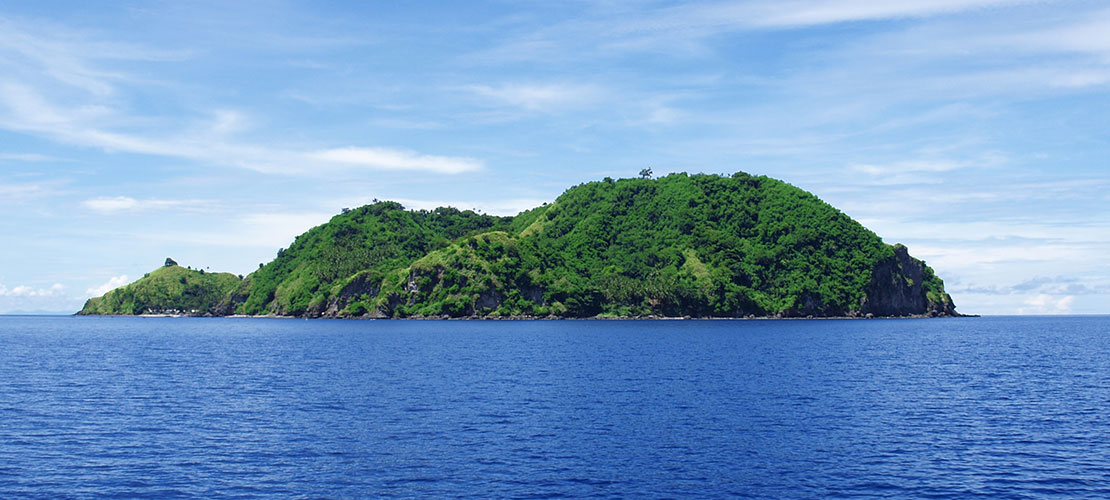 APO ISLAND
One of the highlights in the area is the world famous Apo Island. Our day trips going there usually start at 8:30 a.m. with 2 or 3 dives all around Apo island. There are different dive sites ranging from beginner level to experienced levels . The well preserved condition of the marine life in Apo makes it always an unforgettable dive experience. From fascinating soft coral gardens to sea snakes, turtles schools of jacks and barracudas, Apo island has it all. Depth ranges from 5m down to 30m.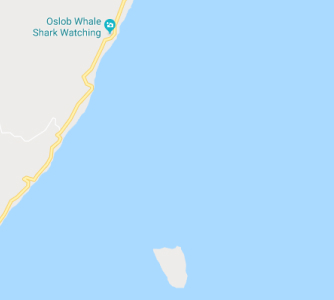 Sumilon & Oslob
Sumilon & Oslob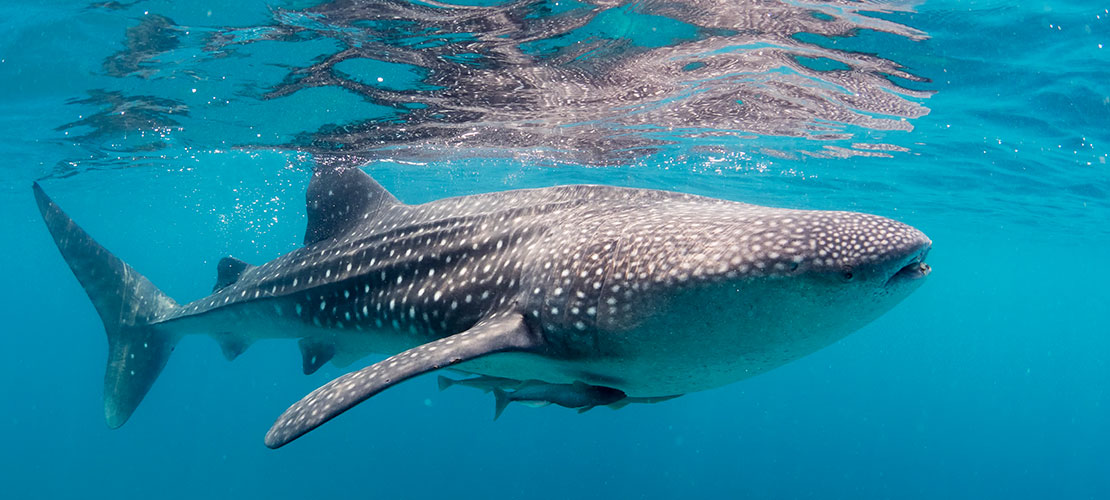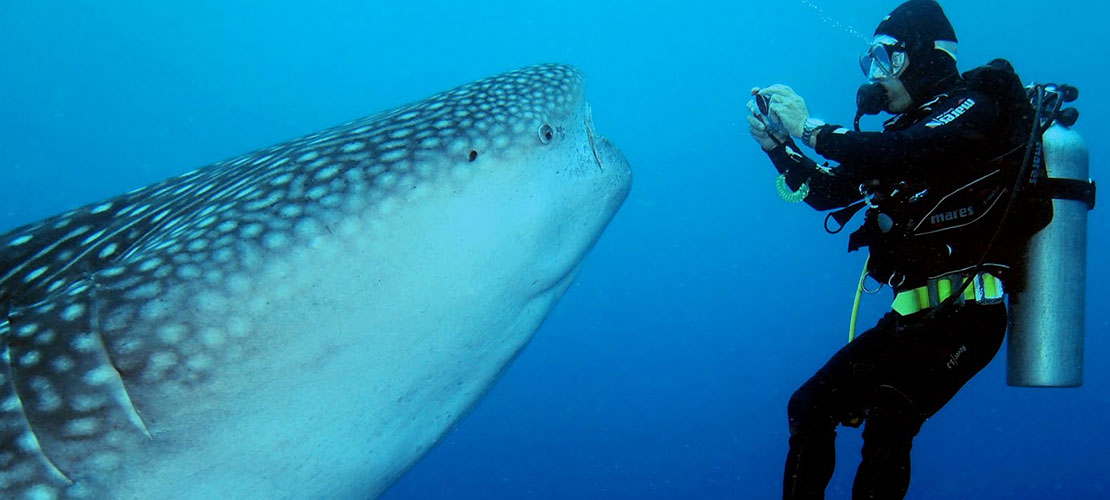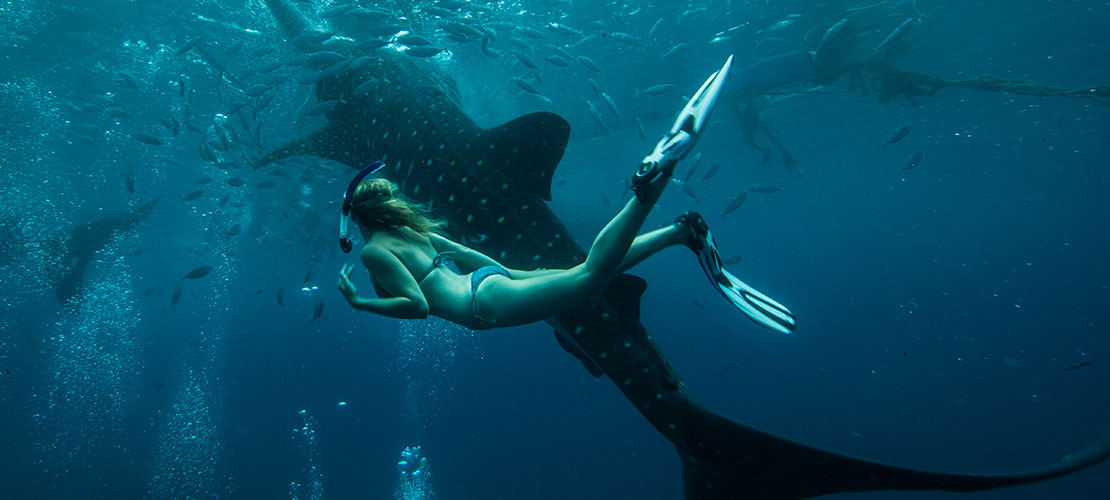 THE BIG FISH TOUR
Time to go island hopping! On this special day trip, divers and snorkelers have the great opportunity to encounter the world famous whalesharks of Oslob. The trip starts with a dive at Sumilon Island, which is about 90 minutes by boat. Sumilon offers several dive sites such as the sanctuary with beautiful coral gardens, especially at the shallow areas. This is also a great spot for snorkeling. There are also other sites around this beautiful island where divers have spotted blacktip reef sharks, whitetip reef sharks, and even manta rays.  The trip continues to Oslob which is only 15 minutes further away. Here divers can dive with the gentle giants for up to 1 hour whereas snorkelers are limited to 30 minutes. On the way back to Dauin there is an optional drift dive at Mainit with barracudas and lots and lots of fish. 3 islands in 1 day!
Dive with a smile with Sea Explorers
The dive center is located inside Pura Vida Beach & Dive Resort directly on the beach. It is equipped with O2 equipment, first aid kit, fish book library. Souvenirs and retail diving accessories are also available inside.
Sea Explorers Philippines
The Island hopping specialist in the visayas with Dive Center branches in Cabilao, Dauin, Alona Beach, and Malapascua. Dive with a smile!
explore
---