The Best Place to Enjoy Your Vacation
"Pura Vida" means "Pure Life" – And that's exactly what we want you to experience during your stay with us – 'la Pura Vida'. The spacious beach resort is located in the Municipality of Dauin, about 16 km south of Dumaguete City, Negros Oriental. The Swiss managed facility was built by divers for divers and opened its doors in December of 2004. Besides having a state of the art dive center, the resort also offers other amenities and activities for the whole family to enjoy.
Happy Valued Clients

One of the best! I have visited this resort three times since November of 2016 and it is one of the best! I am an avid diver and scuba instructor from California. The staff truly care that your stay is wonderful and are friendly and inviting.

Beautiful and Charming. One of the places I really liked and will return many times in the future. This is ultimate beach location with several types of accommodation to choose from. The bungalows are either true beachfront or set back a hundred feet from the beach but both are stunning.

Perfect Beachfront Getaway. Very easy to find and get to this clean resort with well-kept gardens and rooms. Chalet style "native" huts with large patio and comfy chairs looking onto the gardens and mountains.  Very helpful and pleasant staff who made our stay one step better.  Good food, nice relaxed bar and restaurant situated on the beach. The beach and sea were clean. There is also a fresh water swimming pool.
---
Latest News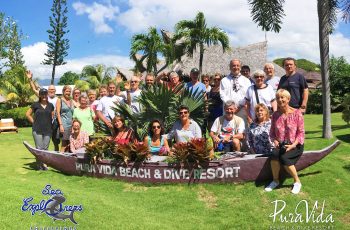 The Ressouches group from France visiting Pura Vida! Despite being delayed by one day due to…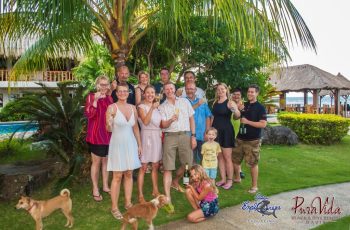 PH Travel group invades Pura Vida! The PH Travel group led by Per Lagerberg spent…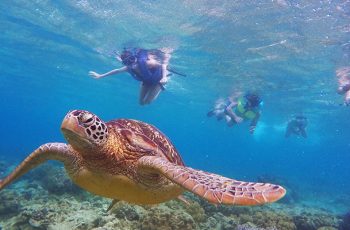 Dauin offers a great number of activities whether it is exploring the oceans or experiencing…